The Application Summary screen lists all the fields in the application. Use this screen to view all information being collected, review it for accuracy, and identify missing information and files.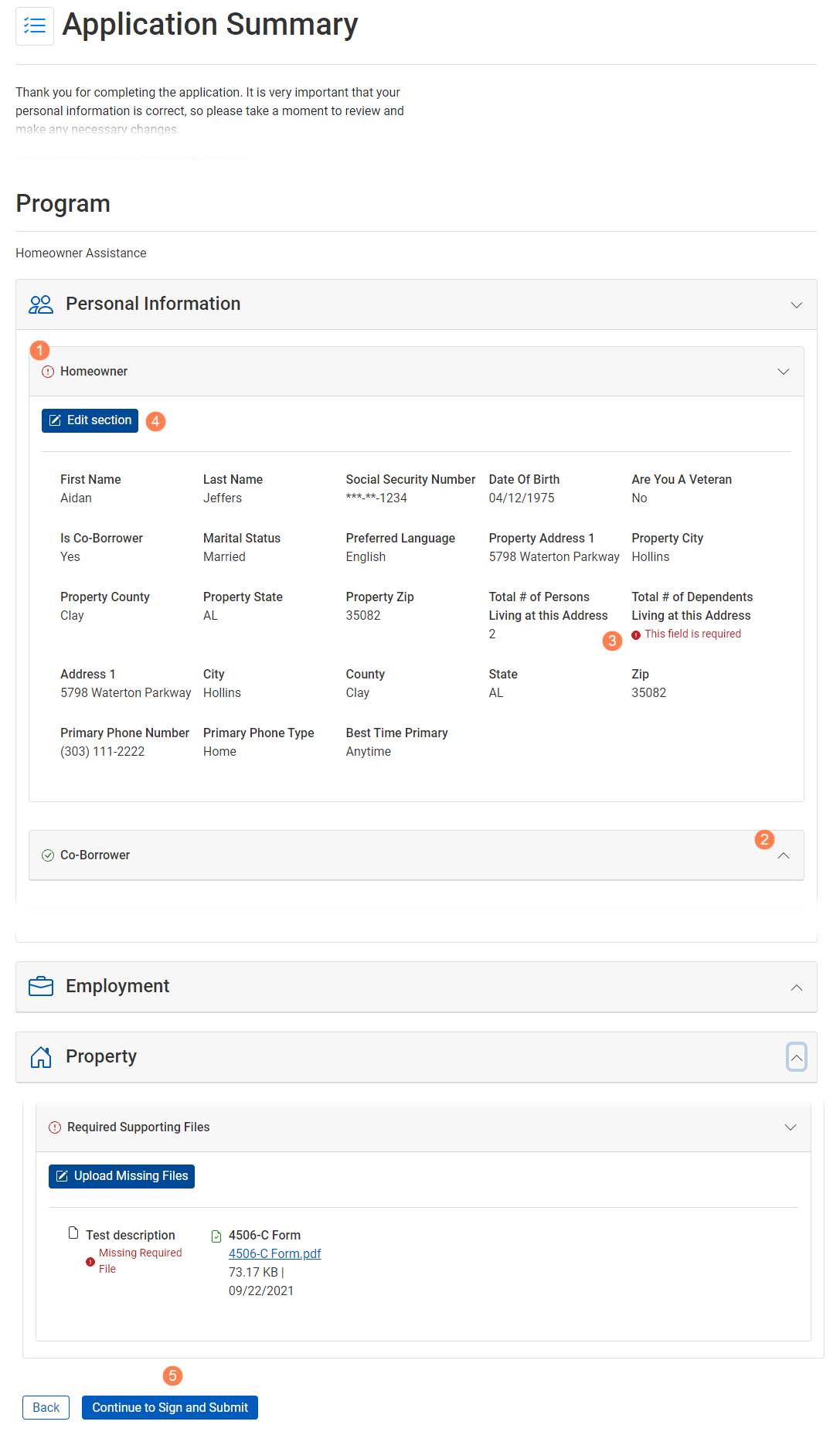 Each section on the screen includes a status indicator of a green checkmark or red exclamation point .

For completed sections, click to expand the section to review the information that will be submitted.

Within the incomplete sections, the specific fields or files that need to be addressed are noted with a red exclamation point .

Click Edit section to return to a section with missing or incorrect information or click Upload Missing Files to navigate to the Supporting Files screen.

Continue to Sign and Submit the application.