Sign and Submit the Application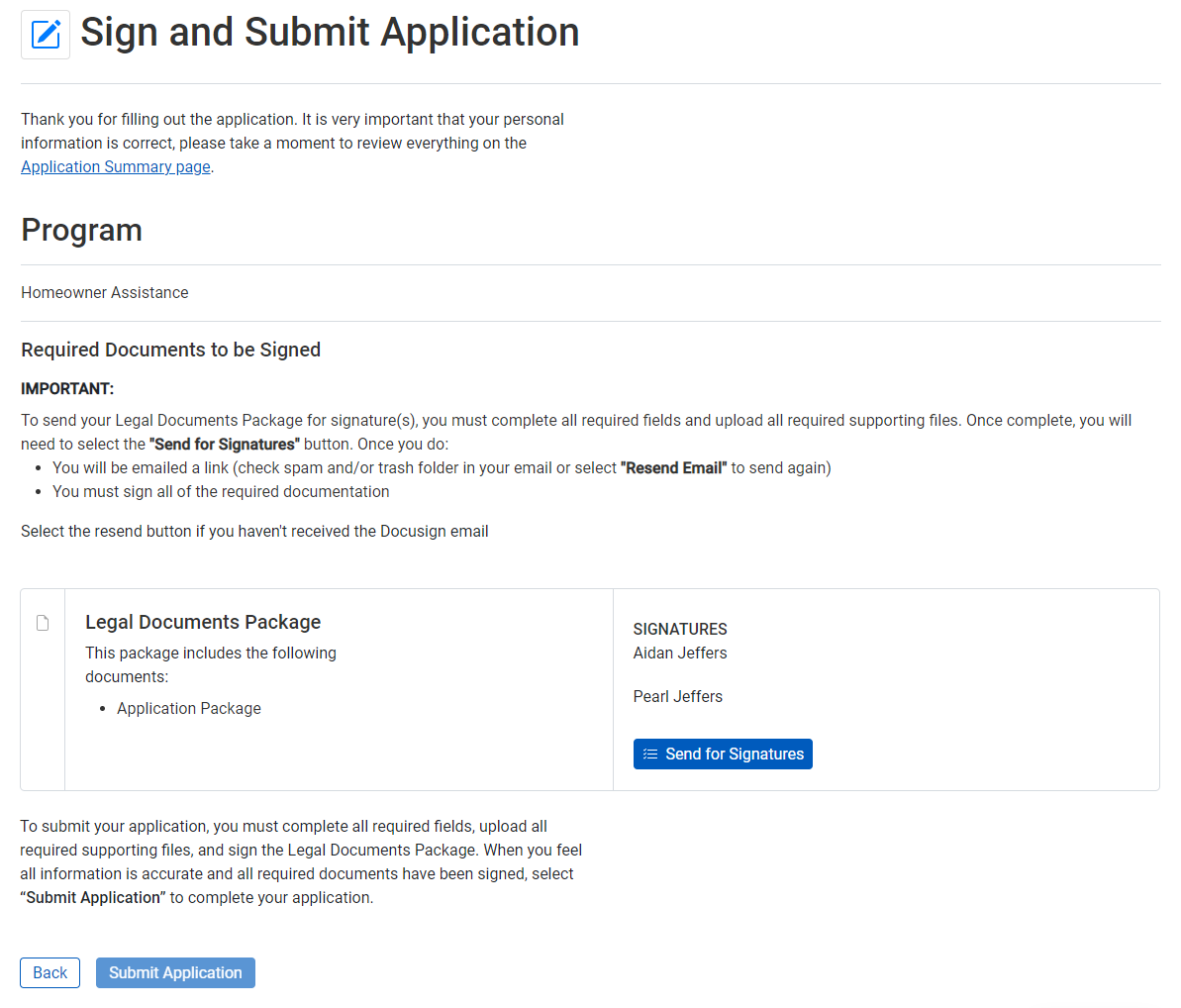 The Sign and Submit screen shows any legal documentation you are required to sign.
Before submitting your application, you (and your co-borrower/spouse if applicable) are required to sign the application's legal documentation. All requested parties must complete and sign the required documentation before you can submit the application. You do not have to complete the other sections of the application before initiating and signing the legal documentation.


If the agency is using DocuSign for electronic signatures, click Send for Signatures, and the system will email a link to you (and your co-borrower/spouse). Be sure to check your spam and/or trash folder in your email. If you have not received the DocuSign email, click the Resend Document link.
Tip
If you have deleted the DocuSign email before signing it, click Resend Document to generate a new email.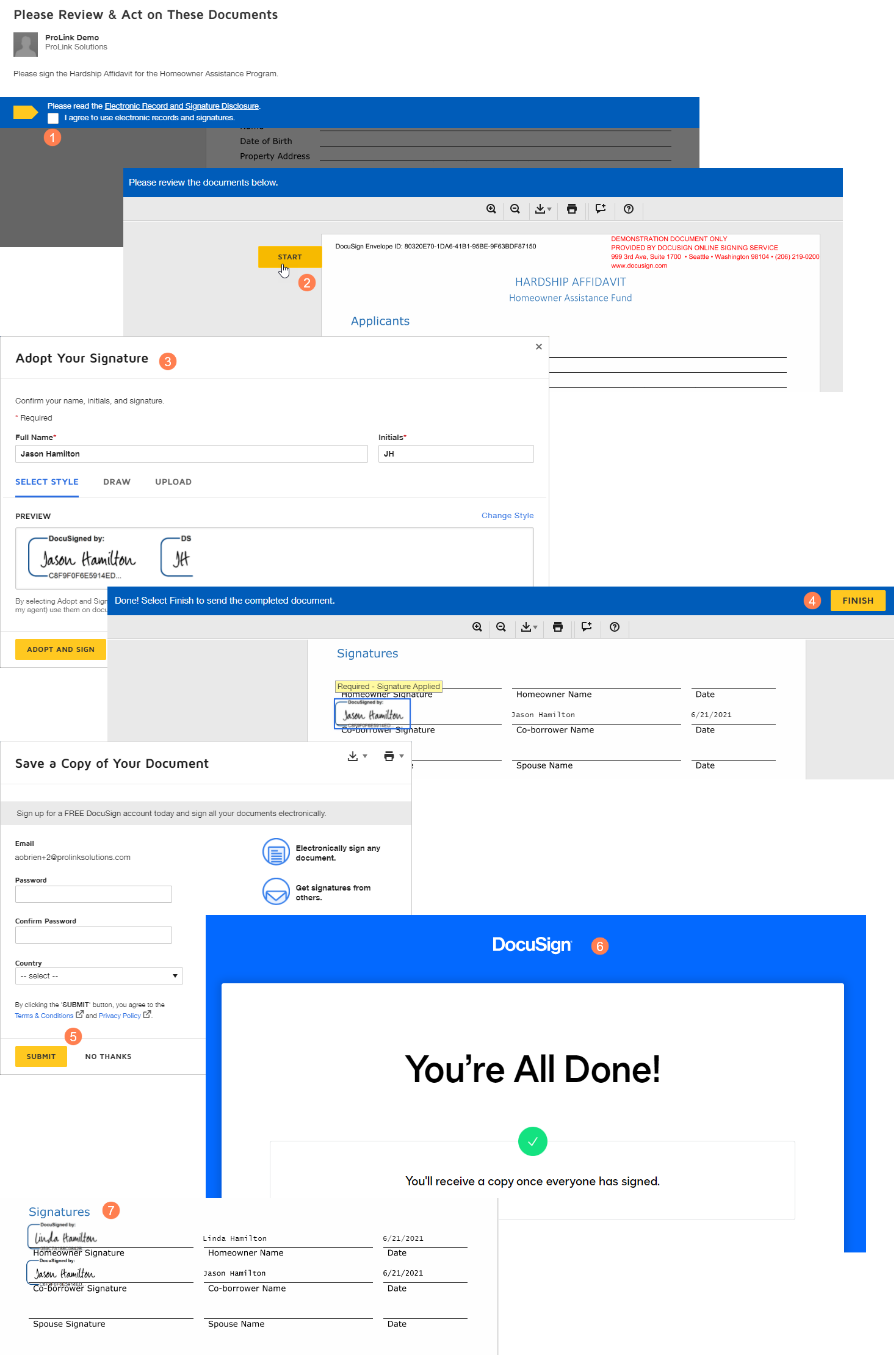 Tip
After all parties have signed the legal documentation, you will receive an email with a copy of the signed documentation. In addition, when you submit the application (Stage 2 - Submitted), the system saves a copy of the signed (DocuSign) legal documentation to the "Other" category on the Supporting Files screen.
If the agency is not using DocuSign, you will see fields for the name(s) on the application and the date. By entering these fields, you are effectively signing and agreeing to the agency's legal requirements electronically.

After all sections on the Application Summary screen show a green checkmark, all required supporting files have been uploaded, and all required parties have signed the application, you can submit the application to the agency.
Important
You must submit the application in order for the agency to process your application.
Caution
You cannot edit the information after you submit the application. If you need to make updates, please contact your assigned Intake Clerk, Counselor, or Processor/Underwriter. Contact information is available on the dashboard.
Note
If the screen does not appear to do anything when you "send for signatures" or when you submit the application, scroll up to the top of the page to check for any error messages.